Journey Into My Creative Wonderland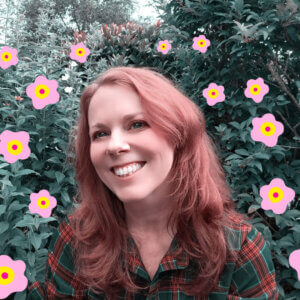 Welcome to Cherbear Creative Studio! I'm Cheryl – an experienced freelance illustrator and designer with a unique perspective that bridges continents. With a deep-rooted passion for art and a diverse background spanning the US and the UK, I bring a fresh and vibrant approach to every project. Now situated in the scenic Isle of Man, alongside my three rescue dogs, I'm excited to infuse my surroundings into my creative process.
My focus lies in crafting whimsical illustrations and patterns that capture the spirit of bygone eras, infusing them with vibrant colors and a playful aesthetic. These designs resonate with nostalgia, evoking cherished memories and a sense of joy.
With a portfolio including collaborations with renowned brands like T-Mobile, Lush Cosmetics, and Hearts & Science, I am dedicated to delivering excellence.
If your business is seeking to transition from DIY designs to impactful visuals that drive growth, let's collaborate!
I specialize in transforming your business's essence into compelling visuals, using colors, shapes, and design elements to engage your target audience.
Join me on this creative journey as we craft a visual narrative that reflects the heart of your brand, leaving a lasting impact in today's visually driven world.

I hired Cheryl to help create some NFTs for our women's healthcare company. She was beyond amazing.
She took our vision and amplified it to another level completely. She had amazing ideas, expertise and passion.
Her knowledge and attention to detail made everything easy for our developer. I was also impressed with how quickly she could create assets without compromising the final result.
You can tell she is a true artist who is passionate about creating something she is proud of and that her client is proud of.
I will absolutely work with Cheryl on future projects and have already referred her to some colleagues.
Cheryl came highly recommended. Starting a new business, I wanted to make sure everything is done the best way possible that would help us stand out above our competition.
The website is a key element which needs to be informative and inviting. Cheryl designed an awesome website, incorporating all the information needed to showcase our company and professional services.
Her design work and text throughout is fantastic and spot on!
She will be an asset to anyone needing her abilities as a web designer.

I have had the pleasure of working with Cheryl of Cherbear Creative many times on multiple projects. She is a joy to work with and always exceeds my expectations. I initially commissioned her to draw some portraits of my personal dogs. I loved her aesthetic so much that I had her create a logo for my business and from there had her create a whole branding kit.
Every item she has created for me has been exactly what I was looking for.
She is great with the collaborative
process and always delivers all items quickly. My favorite project I've worked on with Cheryl was a complete set of custom illustrations that included a dog print I turned into fabric and
several illustrations I turned into t-shirts as part of a collection to raise money for the senior dog rescue I volunteer for.
Her creativity knows no bounds and
I highly recommend her to anyone looking for a great graphic designer.