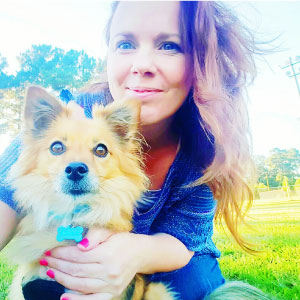 I'm a freelance illustrator and pattern designer originally from Yorkshire.
I have lived in many places in the U.K. and U.S.A. and currently reside in Texas with my two teenage daughters, three rescue dogs and one enigmatic cat. 
I create playful, vintage-inspired art.
My cheerful designs in fun color combinations are inspired by mid-century graphics, companion animals and childhood passions. I love 1970s inspired fashion and décor, vintage packaging and I'm a little obsessed with color!
When I'm not creating art, you can find me propagating and adding plants to my wild and crazy garden which is a certified wildlife habitat. 
I am passionate about art and nature and how they can promote positive mental health.
Please contact me if you are interested in working together!